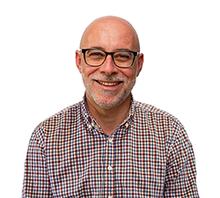 Dear visitor,

I wish you a warm welcome to the website of the Sant Celoni City Hall, a tool that we use to inform you of any municipal information. Transparency is very important to us - offering our citizens a more open, efficient and close-by administration is one of our major objectives.

Here you┤ll find information about the history of our town, our parties and holidays, commerce, who is who and where to go...

You can also use it as a portal to deal with administrative issues, consult the agenda of Town Hall meetings and find the latest news from our town.

This website is a work in progress, and we keep working every day to make it more accessible, publishing new information and developing new functionalities.

We┤d like our website to be a reflection of our beautiful Sant Celoni i La Batll˛ria, alive and active.

Therefore I invite you to use our website. You can get in touch with us or just enjoy your visit.

Welcome!
---
Facebook of the Mayor